The secret and dangerous lives of wandering cats have been revealed by a cat tracking project in the Lithgow Local Government Area of the Australian state of New South Wales. The findings were published in June.
The aim of the project was to educate cat owners and promote awareness of the surprisingly large distances that domestic cats can roam if they're given free access to the outdoors.
Small GPS motion-sensing devices were attached to domestic cats using a fitted harness for up to 10 days, to see how far the cats were travelling when unsupervised.
"Many people mistakenly believe their cats don't leave the back yard, but the results of our survey are proving otherwise," said Peter Evans from Central Tablelands Local Land Services. "One of the cats tracked through the survey travelled more than three kilometres from home."
"In general the other cats involved in the project had a range of several hundred metres and the maps of their movements gave us some intriguing insights into their expeditions around the neighbourhood.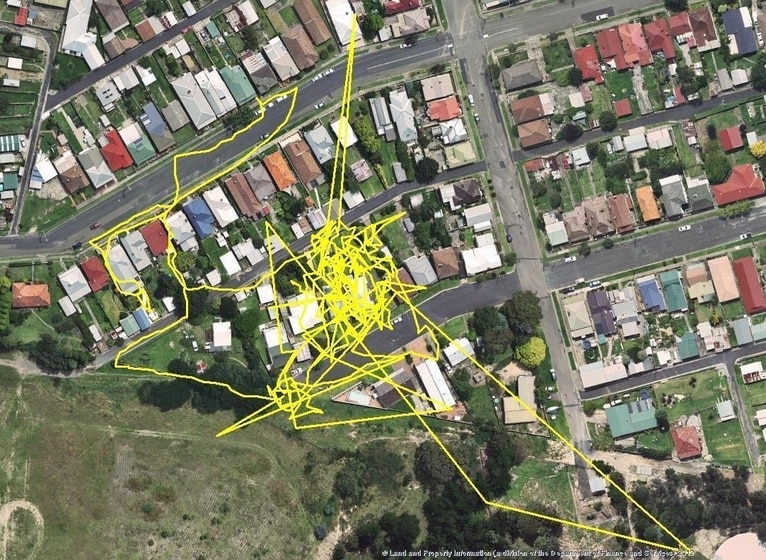 "There were also quite a few uncooperative cats. We started the project with 25 registered volunteers, but some cats refused to wear the harnesses, some lost their GPS monitoring devices, and some devices appeared to have been stolen, leaving us with a final tally of 14 cats completing the project."
The owners of the cats have taken a keen interest in the data collected, including Stephen Barnes, who says he was shocked when the GPS mapping revealed his cat Semi had roamed up to three kilometres from home.
"It was surprising. If anyone had asked me before, I would have said the cats just hang around, never far from the backyard," said Stephen.
Stephen initially registered three cats to take part in the GPS monitoring, including 'Squid', a fat ginger tabby, and 'Semi', whom Stephen adopted after finding the black and white cat abandoned some years ago. Unfortunately the third cat, 'Shoebert,' was unwilling to wear the harness and had to be withdrawn from the project.
Meanwhile the GPS mapping revealed that Squid had been taking regular walks to the local high school and to a nearby shopping centre, while Semi was tracked three kilometres away on the mountain behind Stephen's house.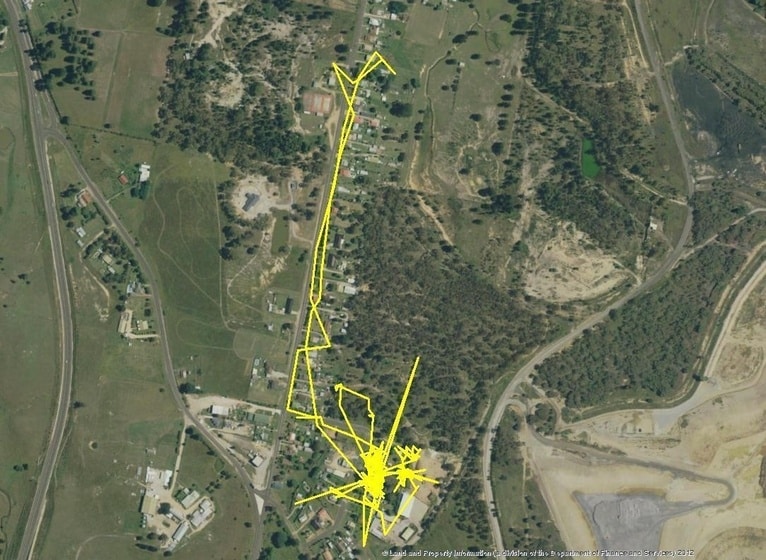 "Semi tended to use the storm drain system on his travels in town, but when I found out Squid may have been crossing roadways on his adventures, I was concerned he could cause an accident and people might be hurt if they swerved to miss him on the road," said Stephen.
Stephen has now changed the way he cares for his cats as a result of tracking project.
"I used to let them out in the morning at 5:00 am. Now I don't let them out till much later in the morning when I can keep a better watch on them, and I also call them in much earlier in the afternoon to ensure they are inside before evening," said Stephen.
"After taking part in the project and learning just how far the cats are prepared to wander, I would urge people to pay closer attention to where their pets are and to bring them in at night. Also it's clear that cats need to be desexed because it's very difficult to ensure they're kept away from other cats."
Central Tablelands Local Land Services is now looking to roll out the project in other Local Government areas on the Central Tablelands in coming months as part of a national cat tracking program.
This project is supported by Central Tablelands Local Land Services through funding from the Australian Government's National Landcare Programme.
Source: http://centraltablelands.lls.nsw.gov.au
31 August 2016