CATFENCE is the exclusive New Zealand distributor of PURRFECT FENCE®.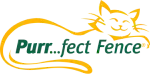 How to buy Purrfect Fence® fence-mounted systems
 
On this page, we'll guide you through the process of measuring your fences and working out the components required.
If you need advice, contact us and we'll work with you to get it sorted.
FREE SHIPPING
On orders over $750
Step 1: Get to know the Purrfect Fence® system
Components are sold in DIY kits to cover various lengths of fences.
Kits contain poly mesh, pivoting arms, mounting plates and hardware.
Because each installation is unique, you may need more pivoting arms and/or mesh.
You will need to supply appropriate screws for attaching arms to your fences. For chain link fencing, you will also need to supply U-bolts.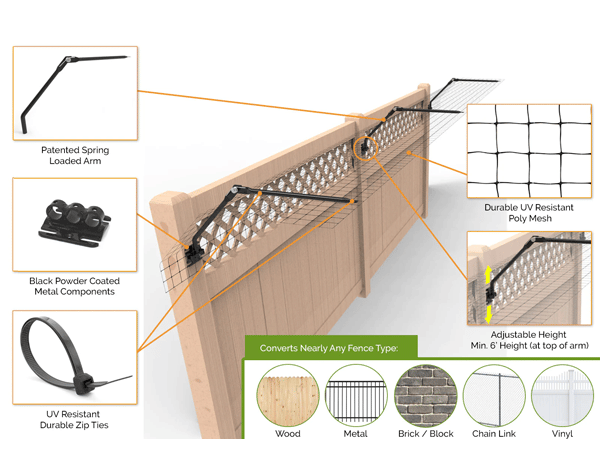 DIY Kit
includes
Poly mesh
Pivoting arms
Mounting plates
Arm-to-wall saddle clips
Hardware
Low Fence version includes arm extension poles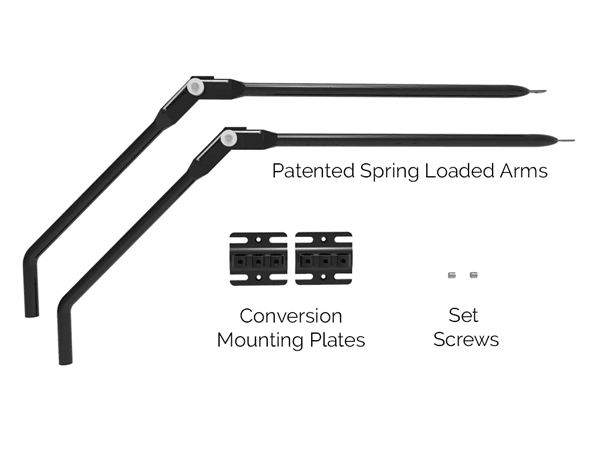 Extra Pivoting Arm Kit
Standard Height version includes:
2 Pivoting arms
2 Mounting plates
Low Fence version includes:
2 Pivoting arms
2 Extension poles
4 Mounting plates
Epoxy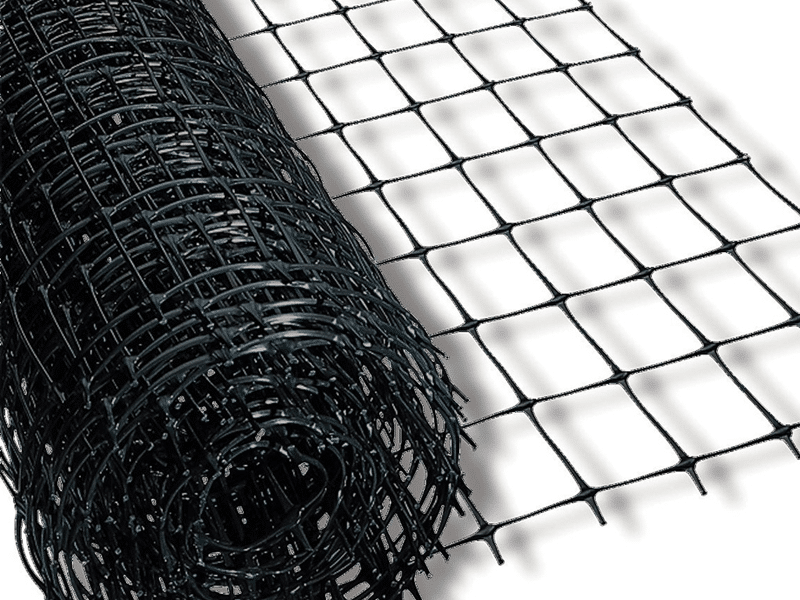 Poly Mesh
For large jobs or odd lengths, we can supply custom lengths of mesh in either:
1.125m wide
1.8m wide
Please contact us to discuss your requirements.
Other materials may be required to ensure your cat cannot jump over the Purrfect Fence® System. For example, you may need to prune or band trees, or place guards around "launching pads" such as heat pumps or water tanks. Don't forget to block any gaps in or under your fences.
If you have an extremely agile cat, such as a Bengal, you may need to provide additional cat-proofing measures.
We are happy to offer advice based on years of experience.
Step 2: Measure your fence and work out your requirements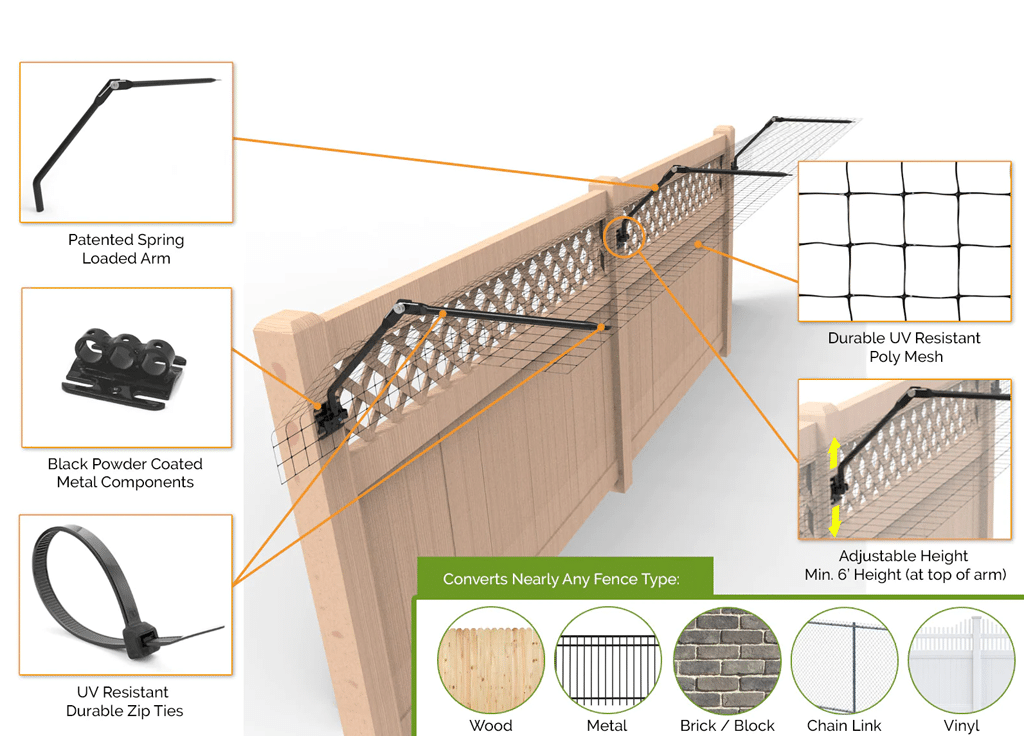 Use the illustrations above to guide you in calculating how many metres of poly mesh and how many pivoting arms you will need.
Mesh: Measure the total length of your fences. We suggest adding 10% in case of an error during installation.
Pivoting arms: Arms should be 3-4 metres apart. If you have exposed fence posts, you will probably attach the arms to them.
Learn more: Refer to the Purrfect Fence installation page for more details, including how to deal with corners and gates.
Feeling stuck?
We can help you work out your requirements. Here's how.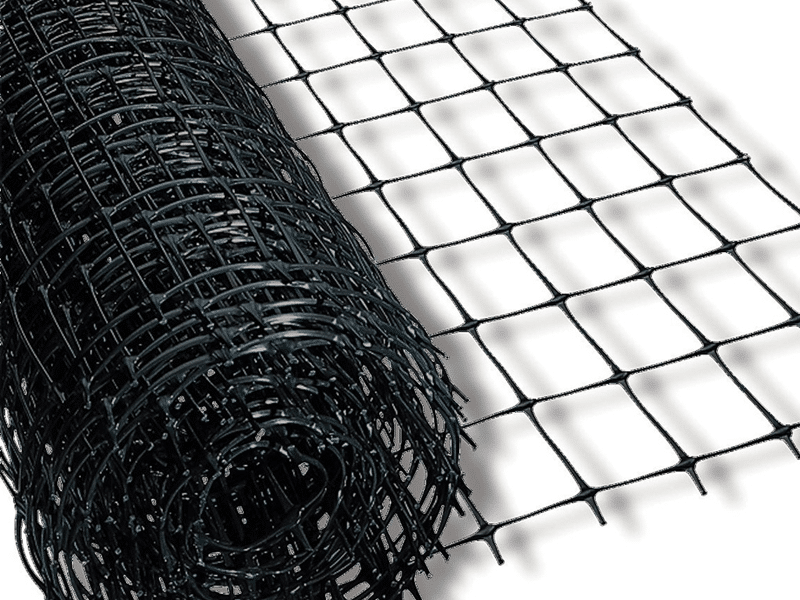 Poly Mesh
4 cm x 5.5 cm (approx) mesh
UV-treated
1.125 and 1.8 metre widths
270 kg strength
Same material as deer fencing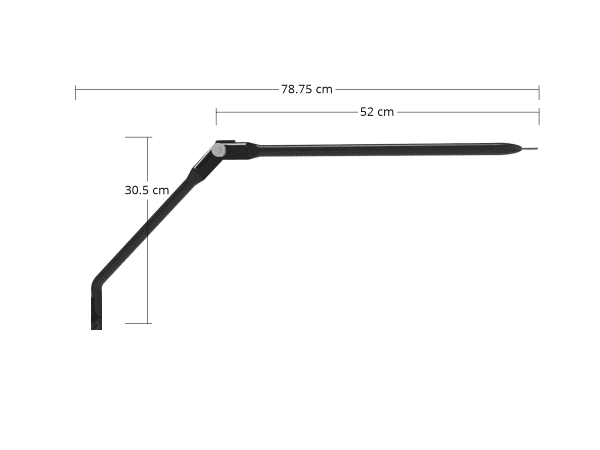 Pivoting Arm
Unique spring-loaded design
Black powdercoated steel
Height overall: 30.5 cm
(Top of mesh will be 25cm above top of mounting plate)
Extends from fence: 78.75 cm
Tube diameter: 1.9 cm (OD)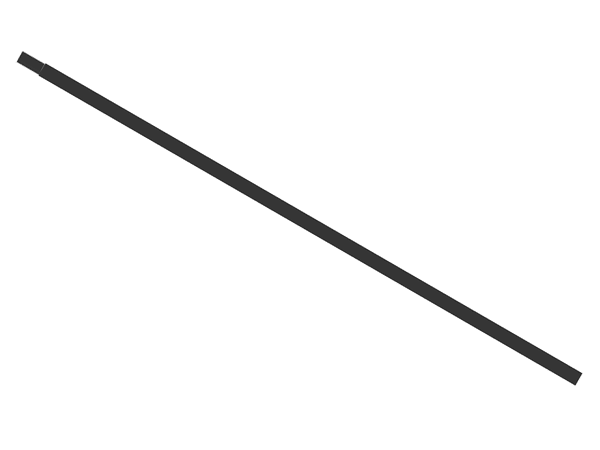 Extension Pole
Length: 90 cm
Use on low fences (1.0 – 1.6 m)
Black powdercoated steel
Includes epoxy to join to arm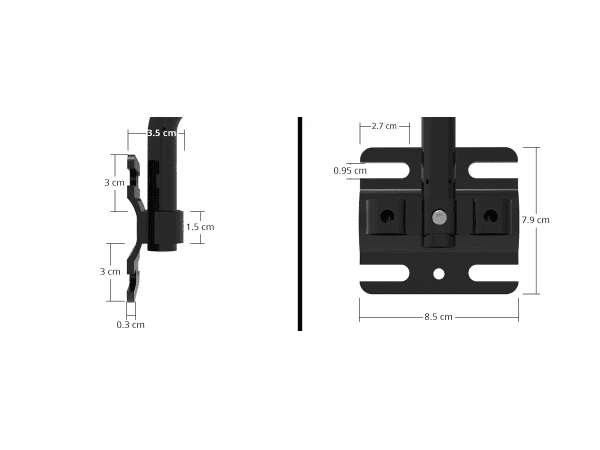 Arm Mounting Plate
Black powdercoated steel
3 mounting positions for arms
Screw to fence, or attach with U-bolts to chain link fences
Width: 8.5 cm
Height: 7.9 cm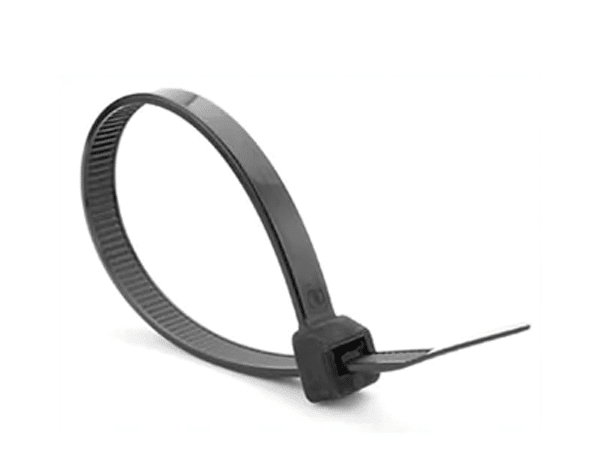 Zip Ties
UV-resistant
Use to attach mesh to arms and to join mesh at corners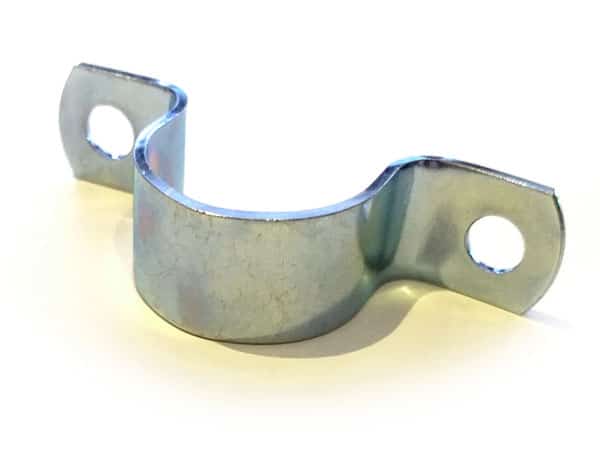 Arm-to-wall saddle clips
Use when fence ends at a wall
Secures lower portion of pivoting arm to wall