When we advise people on how to contain their cats on their own property, we try to look at the entire situation from a cat's point of view.
A good example was an installation we did last week in Auckland.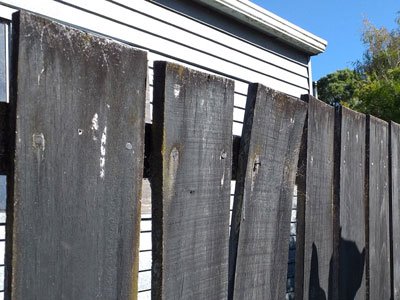 The first thing we noticed was that the fence was not straight in some areas. As well, some of the palings were missing, loose or had warped.
Our recommendation was that we first stabilise and straighten the fence, before installing the Oscillot cat fence system.
In the main photo (above), you can see some of what we did:
A: Replaced a missing paling in the corner.
B: Removed excess height from fence posts (which would have blocked the Oscillot system), and wrapped the posts in aluminium to prevent climbing.
C: Installed a new top rail around the entire perimeter to stiffen and straighten the fence, as well as providing a solid mounting surface for Oscillot.
Most New Zealand fences are timber and it's common for them to need a little bit of repair. We're happy to advise you on what's required.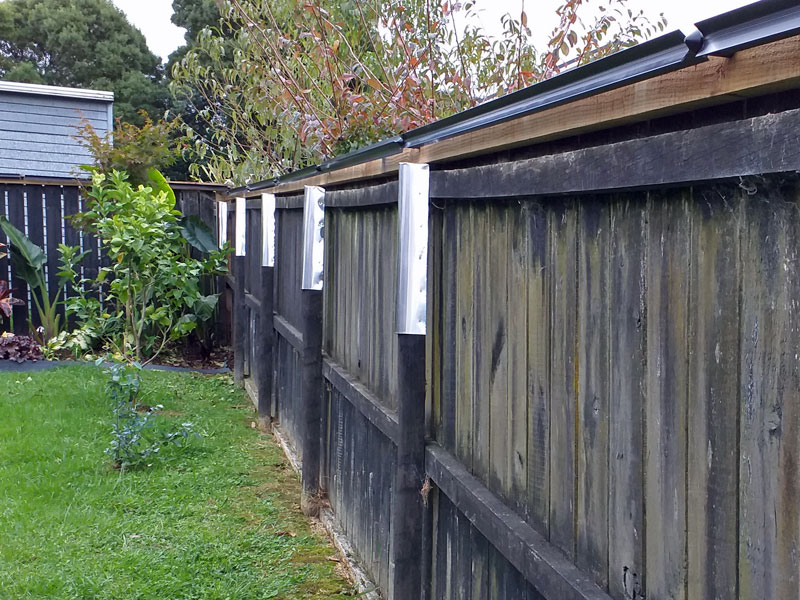 Planning a new fence? Get our free fence design tips.