What is Oscillot®?
The Oscillot System consists of a series of aluminium paddles, which can be mounted on top of virtually any fence.
When a cat tries to climb over the fence, they will place a paw on the paddle, which then spins so that they cannot get traction.
CATFENCE is the exclusive New Zealand distributor of the OSCILLOT® system.
The Oscillot® System has several advantages over alternative cat containment approaches
There are no unsightly cages or netting. In fact, the Oscillot® System is hardly noticeable.
There are no wires or power supplies as in electric systems – and no worries about your cat escaping during a power cut.
Oscillot® is durable. The paddles are made from aluminium, and professionally powder-coated. The Dual Knuckle Post Kit is made from acetal, a very durable plastic able to withstand weather extemes. All components are made in Australia.
Endorsed by:
Animal Welfare League of Australia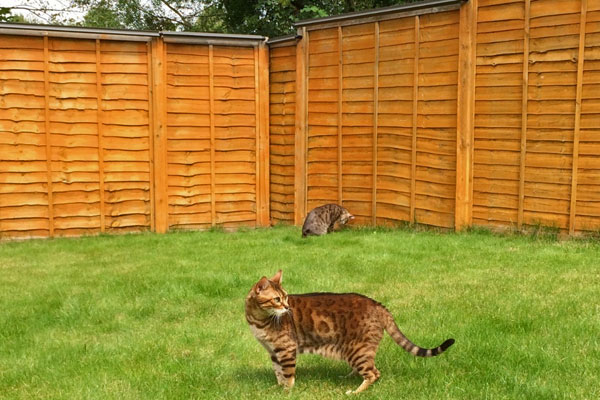 Oscillot® keeps your cat safely at home, away from dangers such as:
getting lost
being hit by a vehicle
being attacked by a dog or another cat
being stolen
eating poisoned bait
being impounded