The Oscillot® System was designed for easy 'Do it Yourself' installation.
Don't have the time or tools?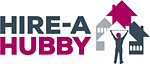 No problem. We can refer you to your local Hire-A-Hubby business (available in most parts of New Zealand) who will be able to install the Oscillot® System for you.
Not sure how to measure your yard to work out your DIY requirements?
Please visit the How to Order page for measurement instructions. We also offer a measure-and-quote service within Auckland.
Will you need to use brackets?
That depends on the design of your fence, whether your cat is a particularly good jumper and whether you wish to prevent other animals entering your yard. Here's where you can learn about brackets.
Special note for owners of Bengal cats
Due to their extreme agility, Bengal cats may require extra cat-proofing measures, contact us if you would like to discuss cat proofing your yard for your Bengal cat.
Do not underestimate any cat's jumping ability!